Principle Investigators
Beaumie KIM
Dr. Beaumie Kim is an Associate Professor with the University of Calgary and was an Assistant Professor with the Learning Sciences Lab and Learning Sciences and Technologies Academic Group.  Her work focuses on using learners' ideas and experiences in informal setting as cognitive and emotional resources for their learning and the design of learning environments, especially for Earth Science. She is particularly interested in making the connections between learners' activities and experts' practices. Her research work is carried out in collaboration with teachers and students as design partners, and by observing their interactions, discourse and artifacts.
Contact : beaumie[at] gmail.com

Mi Song KIM
Dr. Mi Song Kim is an Assistant professor at the Learning Sciences Lab in August 2008. She was awarded a doctoral fellowship from Fonds de Recherché sur la Société et la Culture from 2004 to 2007 for her doctoral study in the Department of Cognitive Science in Educational and Counselling Psychology at McGill University, Canada. Her thesis investigates young children's meaning-making processes, based on Vygotskian perspectives on cognitive development and literacy teaching and learning. Her research interests include social, cognitive, and affective aspects of learning and teaching, multiliteracies, concept formation and technology-mediated collaborative learning environments with an emphasis on new media literacy.
Contact : misong.kim [at] nie.edu.sg:
Contact

Researchers
Jason LEE Wen Yau
Dr. Jason Lee obtained his Ph.D. from the Learning Sciences and Technologies Academic Group and was a part time researcher with the Learning Sciences Lab during his graduate studies. He has a strong technical background and his research interest is in the designing and research of computer technologies for use in informal learning environments such as intercultural learning. His research focus is investigating how common everyday technologies such as blogs, wikis, social networking sites like Facebook can help enhance intercultural development.
Contact : jasonleewy [at] gmail.com
Lara RUFFOLO
After years of training in Medieval English Literature, Dr. Ruffolo lived and taught in Taiwan, New Zealand, Australia and in the Silicon Valley. She branched out into teaching English as a Second Language, editing academic work on subjects as diverse as business mathematics, psychology, Chinese history and theories of art criticism, and running school PTAs and a California homeowners' association. She discovered a love for science, especially geology, archeology and paleontology and been able to learn about the different school systems in various parts of the world. She is very happy to be able to combine her abilities and interests in her job as an external consultant with the project
LEE Tuck Leong
A research assistant with the team, Tuck Leong alternates as a Ph.D student with the Visual and Performance Arts Academic Group. His thesis looks into distributed creativity in ensemble performance and devised theatre pieces. His research interest lies in the interface between cognitive studies and performance theory. He is also interested, more broadly, in distributed cognition in other educational settings. Hence, he is here with the Voyage to the Age of Dinosaurs project.
Contact : TuckLeong.Lee [at] nie.edu.sg
Collaborators - Research Scientist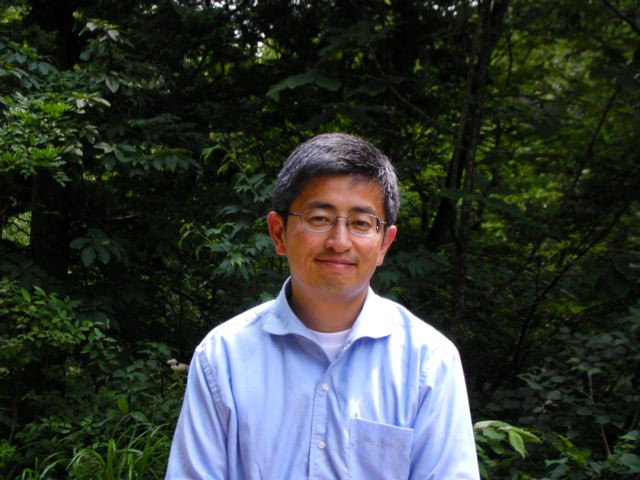 Makoto MANABE


Dr. Manabe is Senior Scientist/Curator of Fossil Reptiles and Birds in the Department of Geology & Paleontology at the National Science Museum in Tokyo, Japan. He is interested in dinosaur evolution and their ecosystem. Dr. Manabe holds a PhD in Earth Sciences (1994, Bristol, UK), MSc in Geology & Geophysics (1991, Yale, USA), and BEd in Science Education (1984, Yokohama National University, Japan)



Aron MELZNER

Dr. Melzner is a geologist focusing on neotectonics. He is interested in aspects of earthquake cycles and fault behavior, addressing questions about long-term earthquake regularity and repeatability and fault interactions. His current research focuses on using coral microatolls off the coast of Sumatra to infer details of past earthquakes along the Sunda megathrust. He is also involved in paleotsunami projects in Sumatra, and in conventional paleoseismic trenching projects to infer past behavior of plate-boundary faults in southern California. He has a PhD in geology from the California Institute of Technology.

Collaborators - Teachers


Michele Lau

Ng Lee Hua


Paul Ng
Past Researchers


Xueli Wang

Xueli was an integral part of the VAD team since the inception back in 2009.